Collection of glazed terracotta tiles

Exhibited at The Coming of Age Exhibition at Fringe Arts Bath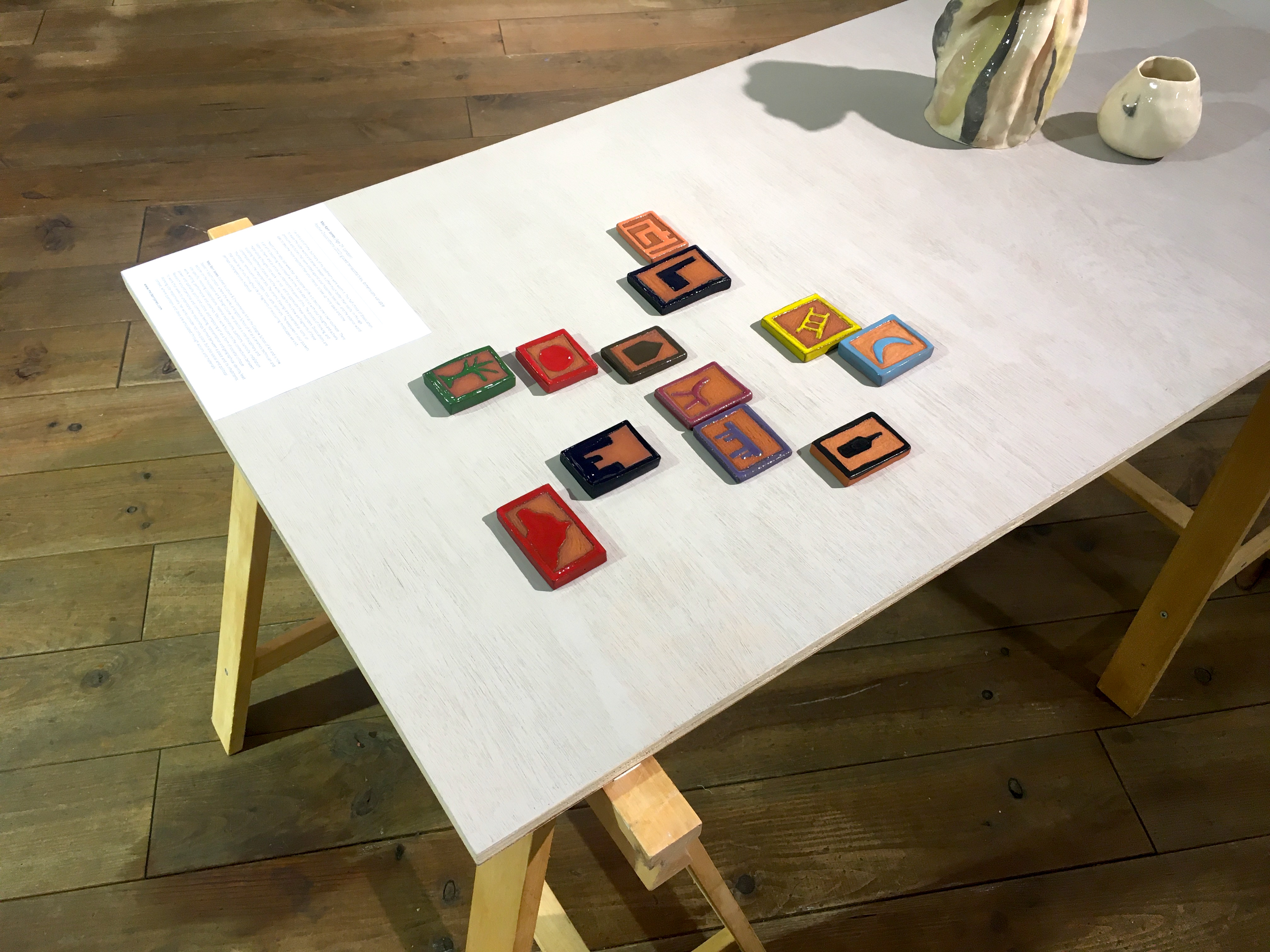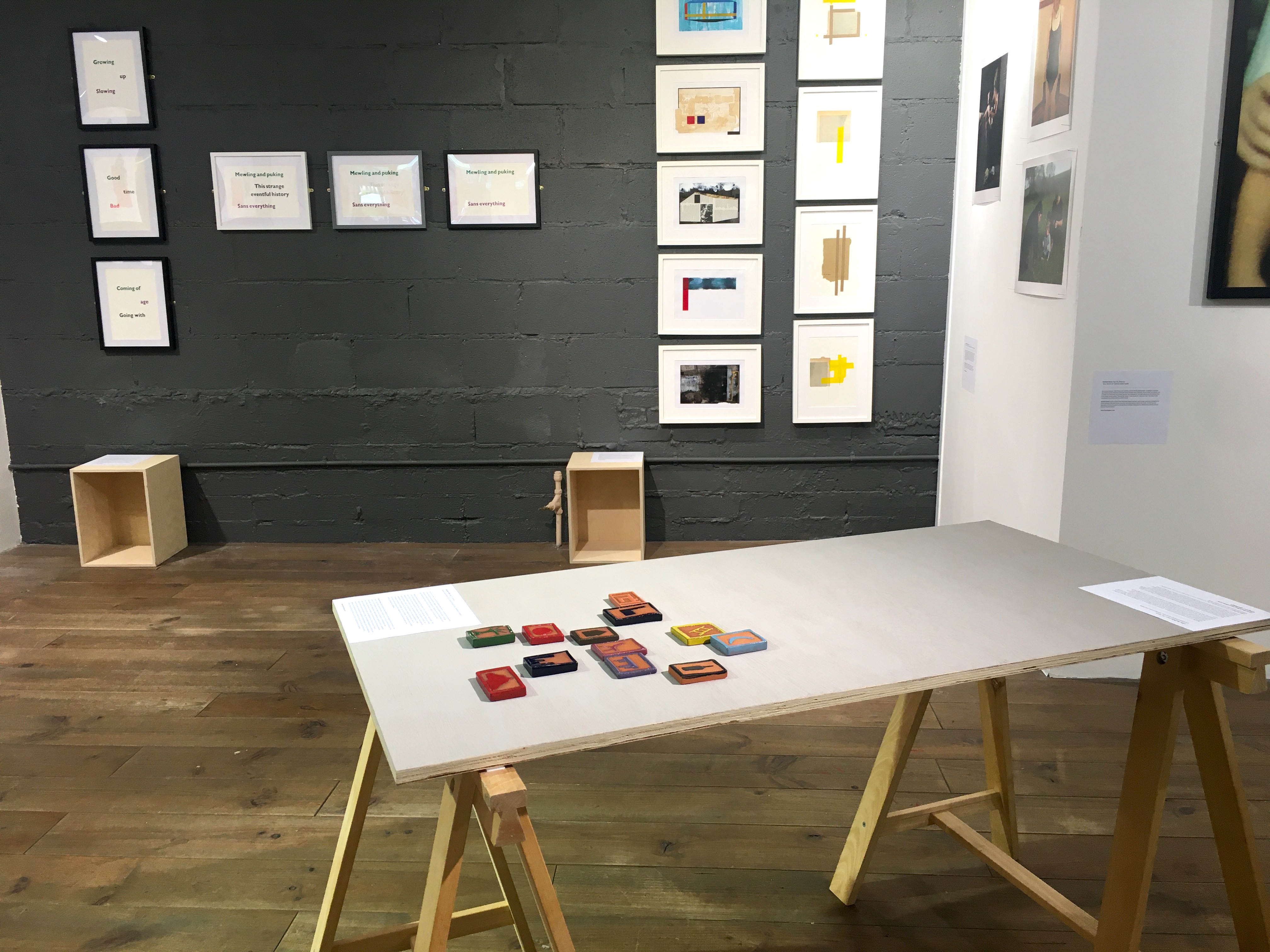 I've lost a lot of time, but many of my daydreams were worth it.

This half-choice of dissociation, to leave the outer world and delve-in deeper, is often much better than reality. In this age, pressures and duties that seem pitted against your happiness take over, and the exterior world asks to become more important than your interior, to take up more space and time.

I heard on the radio last week that 'the purpose of life is to become one's own soulmate'. There is an art to becoming more oneself with time, to be able to sit with your thoughts and actively listen to them, and as artists we understand the power of this. The process of thinking, and materialising thoughts into work – or not - and to appreciate these meanders.

Dissociations are sculpting hypothesis of places, and the works made for this show are fragments of these contemplations – the important bits. The ceramic drawings are presented as 'icons' or 'thumbnails', reminiscent of collectables; toys, cards, talismans.

The keepsakes in your pockets that travel far with you throughout life.